Learn from event mentorship program expert May Silvers as she differentiates event planners from event designers.
I put a poll in our Facebook group asking our members if they are an event planner, an event designer, or both. OR if they had a clue that there is a difference between the two?
My suspicions were proven right. Several members could not differentiate between the two.
Something so obvious yet so confusing. One is a planner and one is a designer, duh?????
Doesn't Event Planning Mean I'm An Event Designer?
Many planners think of themselves as event designers especially when you first start your event planning company. You feel the need to be everything and do everything yourself.
I get asked this question a lot. "Don't I need a decorations inventory to start my event planning company?"
Another popular one, "I don't have the start-up capital to start my event planning company". 
Hello, it's called event PLANNING company, not event decorations company, get it??? As an event planner, your job is to plan, organize, strategize, see, and communicate the vision. You share your vision with an event designer who is the creative brain in the event planning process and the event designer works with different vendors to turn that vision into a reality. 
When you first start out in your business, especially if you plan small social celebrations or events like birthday parties, you feel that it's part of your event planning responsibilities to be physically designing and putting up the decorations.
If you want your business to stay small, play small and your business is actually a hobby more than a business. Then yes, you are a planner and a designer.
But if you want to turn your event planning company into a thriving business, then stick to planning. Your client pays you the big bucks to plan, strategize, organize, and find the best vendors to execute your and their vision. 
Growing Your Event Planning Business
Your client is not expecting you to be the one designing the event. When I say designing, I am talking about the decor elements that could elevate the experience of the guests such as color and event theme, types of specialty furniture, linens to use, floral choices, draping, and lighting. 
As the planner, you have a general idea of how the event should look based on your client's vision. Your plate is already full with all the planning, strategizing, organizing, coordinating and communicating so please leave the design specifics to someone who is actually an expert in that field, such as an event designer.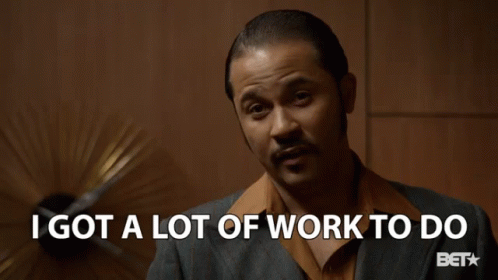 Ask an event designer to formulate a budget for the entire event that includes the cost of the venue, rentals, food and beverage, and AV requirements.
Or negotiate a vendor's contract or source for an event venue and you may get a blank stare from the event designer because that's the responsibility of the event planner, not the event designer.
An event planner is like the General. The General will pass the commands down to the Lieutenants. One of the Lieutenants is the event designer. The event designer follows whatever the event planner asks him or her to do.
So now do you understand the difference between an event planner and an event designer?
Are you still confused and think that you need a ton of startup capital to start your event PLANNING company?
For god's sake, give me a call and I will share some 101 lessons on what you need to start your event PLANNING company. Let's chat!
Standing By You,
May Yeo Silvers