Learn from event mentorship program expert May Silvers as she discusses overcoming competition.
When I hear someone say, "There's too much competition. I can't get into that business," I cringe. Listen, if there are not a lot of people or businesses offering the same product or services, that means there is no demand for that product or service. Do you want to get into a business where there is not enough demand to support what your business offers? That is business decision suicide move #1.
The more demand for that service or product, the more businesses or people will supply that service or product to meet that demand, hence, competition! This also means there are people out there who want and need what you are offering. 
So how does that apply to event planners? How are you going to stand out in this saturated market (says you)?
Let me share some nuggets of wisdom on what I think about competition and how you can squash competition and kick it to the curb.
1. Competition Is NOT REAL!
Unless you have a clone that you are not aware of, the only competition is YOU! You and many other event planners may offer the same type of event planning services, but they are NOT you.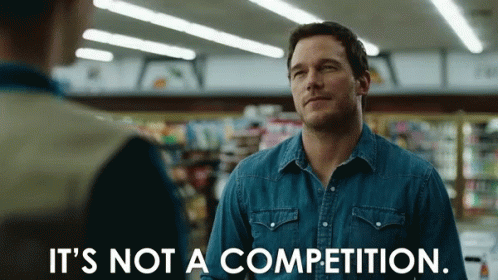 You have your own way of presenting yourself and your services. More importantly, people buy from people whom they trust and like. So, your personality, values, morals, and beliefs will attract your ideal clients who like you for who you are because they are a version of you. 
Remember: Not everyone is your client and you are not everyone's planner.
2. Not Everyone Plays The Same Long Game
If you want to be in the category of 1, you need to start thinking like a category of 1 and train like a category of 1.
Many business owners, not just event planners, go into business thinking they can make a lot of money working very few hours to grow their business. If you are willing to go the extra mile and put in the extra effort CONSISTENTLY, you will be in the category of 1. No one can touch you.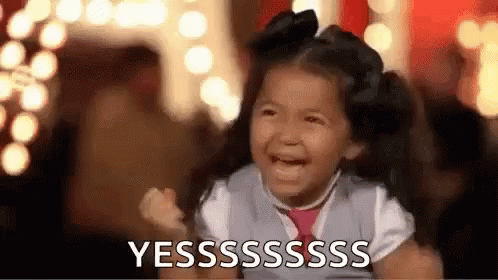 3. Stop Comparing The Worst Of Yourself To The Best Of Others
You have no idea how the best event planners out there started when they first had their business. They could be as insecure, ignorant, and inexperienced as you. Don't compare your Day 1 to their Day 100!  
The only person you should be comparing to yourself is… YOU! Start comparing your past to the present. Look at how much you have progressed professionally and personally. Constantly assess how you can do better in order to get to be the category of 1.
To me, no competition means no growth. No growth, means "you are dead to me" quoting Mr. Wonderful from Shark Tank.
A word of advice: If you keep looking back to see who is behind you (your competition), your eyes are not looking forward to seeing where you are heading. Stay focused, look ahead, and share your brilliance with the world!
Want to chat more about how to train to be a category of 1? Click here to book a one-on-one call with me.
Standing By You,
May Yeo Silvers