Looking to get started using Facebook Ads to grow your business? Read this article to make sure that you're not making some of these common and costly mistakes.
Many #eventrepreneurs use Facebook and Instagram ads to get leads for their business. Unfortunately, many of the event planners I speak to tell me that it didn't work for them. They say nobody clicks on their ad, or people click on their ad and then these people ghost them.
Sidenote: if you don't already know, Facebook owns Instagram. When you run a Facebook ad, it will automatically run on Instagram too unless you manually disable the function.
Are You Making These Facebook Ads Mistakes?
When I ask these event planners to tell me what exactly they posted and what the call to action was, I get a blank stare. These eventrepreneurs have no idea what I'm talking about. They have no idea how to use Facebook ads to get more qualified leads.
They think doing a Facebook ad means advertising the services they offer and when people click on the ad, they go to their company website. These same eventrepreneurs assume that when someone gets to their website that they will automatically complete the contact form to request a consultation.
Oh noooooo… That is THE most common mistake that the majority of eventrepreneurs make when they run an ad to try to get leads. They assume running an ad means advertising their services and then they hope and pray that someone will contact them for a consultation. These eventrepreneurs have no idea what makes someone click on an ad or what to do next once someone clicks on their ad. And they have no idea who is seeing their ad.
What To Consider When Running Facebook Ads
When running a Facebook ad, there are several things you need to take into consideration.
Some of the considerations include but not limited to:
– What do I need to put on the ad to get someone to click on it?
– How do I know who is seeing my ad?
– What happens after someone clicks on the ad?
3 Factors Of A Facebook Ads
There are also three important factors that need to be highlighted on a Facebook ad.
1st Factor: What challenges are your potential clients facing or trying to solve?
2nd Factor: What solutions are you providing that can help your potential client solve their challenges?
3rd Factor: What would the life of your potential client look like if they were to work with you to solve their challenges?
You MUST highlight these three factors. This is the first step to create a winning ad.
If you only talk about the services you offer, you have no idea if the people who are seeing your ad need your services. This is why no one is clicking on your ad, or you get people who are not your ideal client clicking on your ad then ghosting you.
If you are intentional about who you are trying to attract and you highlight the possible challenges that your target audience is facing when planning their event, you are directly "talking" to your ideal client. Now, you will get the attention of your ideal client.
How To Create A Winning Facebook Ad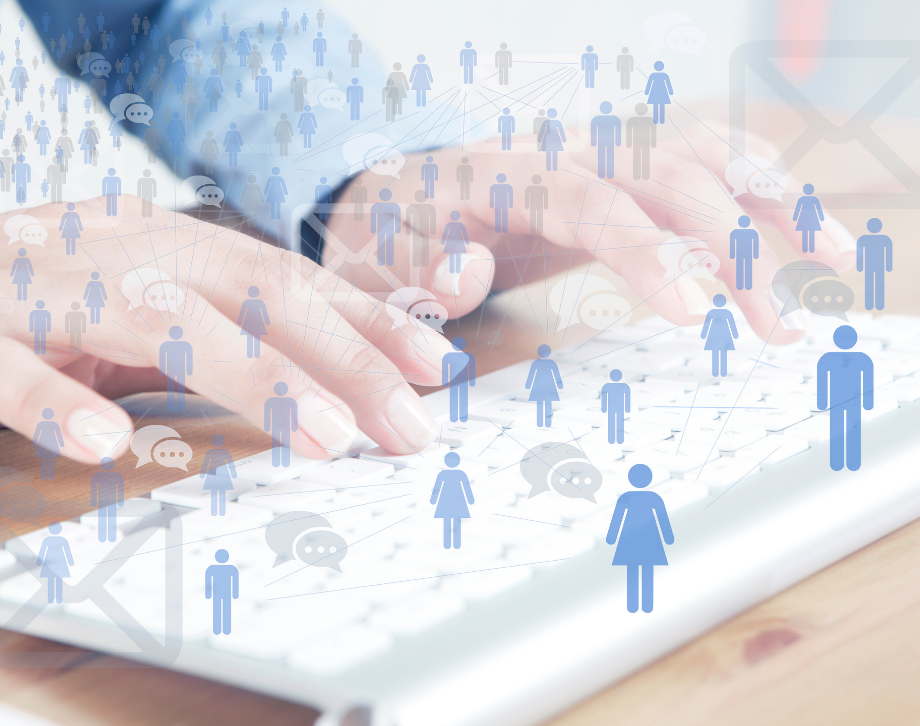 Once you nail down what you should be putting on the ad, there are other steps you need to implement. First, identify who your target audience is. When you know your audience, you can direct Facebook to show your ads to these groups of people. You can also plan what makes sense to happen after someone clicks on your ad.
Put yourself in the shoes of the person who clicked on your ad. They want more info about what you are showing in your ad.
For example, let's say your ad talks about helping them make a budget for their wedding. When they click on your ad, they are expecting to see something that explains how to make a wedding budget. If you send them to your website, are they going to a page that shares info about how to make a wedding budget?
Don't send people to your company website and let them wander around, hoping that they will complete your "Contact Us" form for a consultation.
Instead, have a very clear call to action on the ad that says something like "click here to get the free checklist on how to make a wedding budget".
Once they click on the link, you can direct them to your website BUT there should be a pop-up window that will prompt them to put in their name, contact number, and email address to receive the free checklist.
By doing this, you are building your email list, you have ways to connect with these Facebook ad leads and after they submit their info they get to check out your website and see the work you do, testimonials, etc. which basically starts the nurturing process of building the like, know and trust factor.
There are more parts to implement to ensure the ads are working and generating the leads you want.
You need to do A/B testing to determine which ad is performing the best, understand the metrics, the cost per lead, the budget you need to set aside to show to as many people as possible.
All these may seem daunting but you will learn as you go. Before long, you will be an expert in running successful Facebook ads!
Want To Be An Unstoppable Eventrepreneur?
Inside our Unstoppable Eventrepreneur Mentorship Program, we focus on How to Market Your Event Planning Services to Get Leads.
If this is an area that you are struggling with, I can help you.
Join over 50 #UnstoppableEventrepreneurs in our mentorship program. They are all having huge wins in their business every week.